Support organisations
Durham County Carers Support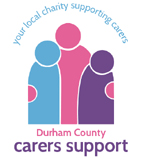 Durham County Carers Support is an independent, charitable organisation providing information, advice, and support to carers. Durham County Carers Support offers a wide range of local, confidential support services to adult and parent carers.
We encourage carers to register with Durham County Carers Support (DCCS) to access their support and services for free. To register click here and you will be taken to the DCCS form.
Durham County Carers Support: Claire's Story – video on YouTube with subtitles
Contacts
Family Action – The Bridge Young Carer's Service
If you are a young carer, there are services that can provide you with support and information. They aim to reduce your caring role by working with services to help your family to find other solutions and reduce the impact of your caring role. The video below highlights support available to young carers.
Transcript – The Bridge – Building Stronger Families.pdf
Contacts
Mobilise
Durham County Council has partnered with a new digital service Mobilise to extend online support for carers. To access a whole range of free services and discover an online network of people to support you, please go to – https://support.mobiliseonline.co.uk/durham. Support is available 7 days per week 9am – 10pm.

Carers' UK
Carers' UK offer unpaid carers living in County Durham free access to a wide range of online resources to help make caring easier.
The Digital Resource for Carers provides lots of free resources including free elearning, publications and access to a care coordination app where you can manage appointments and save important information about the person you care for.
To access the resources visit https://www.carersdigital.org/login/ and create an account using your free access code: DGTL2485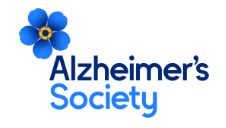 Dementia Advice and Support
The Dementia Advice and Support service in County Durham provides local information, advice, and support to carers of people living with dementia. They will also offer advice and support to people worried about their memories and with a diagnosis of dementia.
Contacts
Tees Esk and Wear Valleys NHS
Tees Esk and Wear Valleys NHS Foundation Trust have a carers' hub. Created with carers, the hub is a great resource for practical advice, information and support.