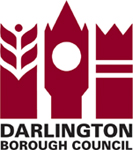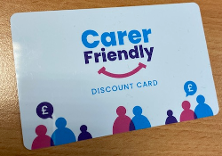 The carers card scheme offers carers discounts and concessions at retail and leisure venues throughout County Durham and Darlington.
The County Durham and Darlington carers card, developed in partnership with Darlington Borough Council, recognises and rewards the support carers provide to their neighbours, friends and loved ones.
To receive discounts and concessions from businesses and organisations in the scheme, the carer will need to produce their carers card.
How to get a carers card
To join the carers card scheme please contact your local organisation:
County Durham Adult and Parent Carers Support
Durham County Carers Support
Tel: 03000 051 213
Email: admin@dccarers.org
County Durham Young Carers Support
Family Action's Young Carers Service
Tel: 0191 383 2520
Email: durhamyoungcarers@family-action.org.uk
Darlington Adult and Parent Carers Support
Darlington Carers Support
Tel: 0300 030 1215
Email: admin@darlingtoncarers.org
Where you can use your carers card
You can find a list of organisations offering discounts and concessions under the carers card scheme at list of organisations.
Information for organisations wishing to join the carers card scheme
Could your business help and support local carers by offering them deals, special offers or discounts? Do you already have an existing offer for carers, that may benefit from some added publicity? If so, this scheme could have mutual benefits for both your business and carers across County Durham and Darlington. Please visit our Carers Card Scheme – information for providers page for further details.