This page provides links to sources of advice and support which may help you and the person you care for.
Locate – care and support in County Durham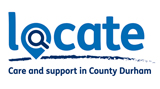 Need help to find the right care and support? Locate – care and support in County Durham is a free online resource providing care and support information and services, making it easier for you to make plans now and in the future. This includes local, regional, and national services to help meet your needs.
Locate offers options to support you at home, such as help with odd jobs, everyday living aids, equipment to make life easier, and home care. It includes voluntary services, support for carers, day care opportunities, and residential care information. You'll also find options to keep you active and involved such as clubs, sports, and social activities.
Updated regularly, Locate includes services and activities in your area and across County Durham. Use Locate to:
search for local groups and activities
find the right care and support services to suit your needs
contact organisations to make enquiries
Support for families of children and young people with Special Educational Needs and Disabilities (SEND)
County Durham Local Offer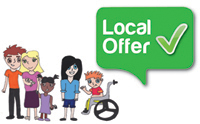 The Local Offer is the place to find information for families of children and young people with SEND. The Local Offer includes a wide range of useful information with details on services and that may help you or your child as they progress into early adulthood from birth to 25.
Children and Young People's Network
If you are the parent or carer of someone under 25 years old with a special educational need or disability you can register them with the Children and Young People's Network.
Family Hubs
Family Hubs support children, young people, and their families from early pregnancy to the age of 19 years and for some children and young people who have a disability, up to the age of 25 years. Their team is made up of a number of services that can provide support with a range of issues such as parenting skills, school attendance, activities for young people, and progression into education and employment.
Safeguarding children
Most children in County Durham are well cared for and protected by their parents or carers, but a small number suffer harm or neglect. We all have a duty to protect children.
If you are concerned that a child or young person is being harmed or neglected call First Contact, on 03000 267 979. You can call First Contact 24 hours a day. If the child or young person is in immediate danger call 999.
Find out how Durham Local Safeguarding Children Partnership is working together to keep children and young people safe.
Safeguarding adults
Every day vulnerable adults in County Durham suffer ill-treatment in many different forms including physical abuse, verbal abuse, sexual abuse, and financial abuse. We know this happens and we also understand that many instances of abuse are not reported. The aim of safeguarding is to ensure that people's lives are free from violence, harassment, humiliation, and degradation. You can find out more about adult abuse and how to report it by visiting Durham Safeguarding Adults.
NHS support guide
NHS: social care and support guide is designed to help you get the help and support you need as a carer. They offer information that you may need to get the financial help which you're entitled to, as well as advice on getting a break from caring, going to work, and much more.